AW17 with Dune London : Serious or Statement-Making?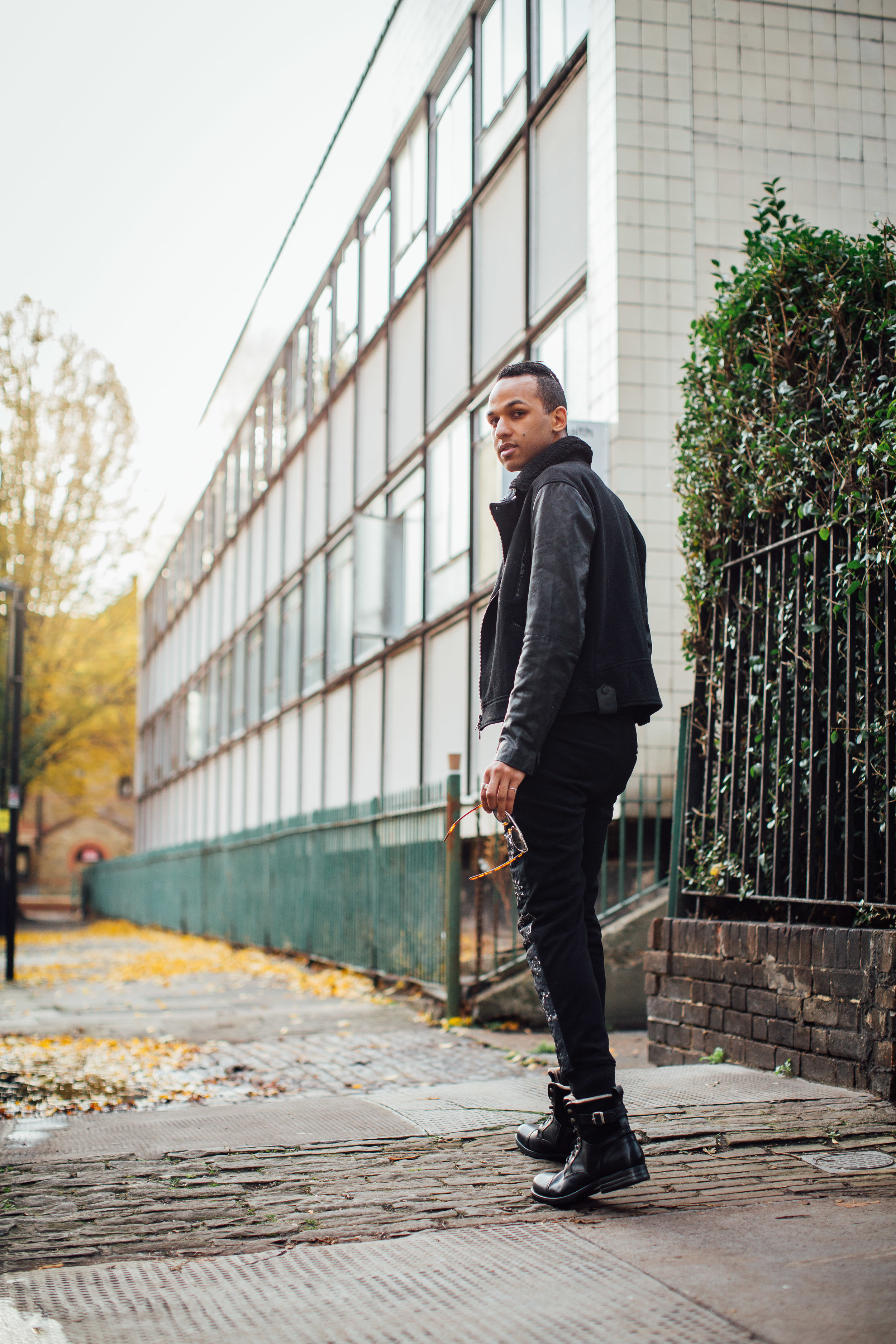 As a serial-shopper, shoe-lover and fan of all things well-designed, I spend a large amount of time pondering future purchases and counselling friends on their shopping woes. When it comes to wardrobe choices, whether my own or a friend's - I have two main criteria; does the piece need to be serious or should it be statement-making? Read on to see how I fared with the latest styles from Dune London.

Serious
Allow me to elaborate, a serious piece is well-grounded, durable for multiple wears and a piece that really anchors your wardrobe. Think classic colours and premium materials. When it comes to footwear, I look for a substantial sole, neutral colour and comfort - in this instance I get dressed from the top down, selecting shoes last but noting the importance of footwear as a finishing touch.
This may sound strange coming from a Canadian ex-pat, but I once harboured a serious aversion to all things winter. Yes, hats, gloves, scarves and even boots. Lately, something has come over me - and it's been all about boots! The Cartel boots from Dune London are perfect for running errands in luxe track pants or toning down a double-breasted blazer and moto jeans. Wear them laced to the top for a no-nonsense look, or folded down to feature the full effect of their shearling lining and suede side panels.

Statement
Never underestimate the power of a good shoe... after all, you always enter a room 'feet first'. Make a great impression by opting for something stand-out, that instead of anchoring your outfit will become a building block. Big occasions call for statement-making shoes, and here it's often about picking an outfit to allow a certain pair of shoes to shine.
In the case of these blue stunners, it was all about deciding on pieces that would compliment the unusual hue. Dressed up I'd go for a black suit, white shirt and no socks - there is something about the mix of black and blue that feels ultra-modern.
Dressed down I went for a more grunge-y vibe with an oversized jumper and borg jacket, adding a polished city-slick vibe with these blue brogues. Perforated details and a rubber sole mean the 'Blazer shoe' in Navy can easily transition from morning meeting to after-work cocktails.
Decisions, Decisions...
In the battle between serious and statement who wins? In some instances I'll go for serious (think longevity and everyday wardrobe staples) in others I go for statement (think lavish, loud and special occasions). However in rare cases, you can luck out and find both that are serious statement-makers. I think you'll agree my AW17 picks from Dune London toe the fine line between statement making shoes that are 'serious' enough for everyday.
check out more of my picks from Dune London below, and click on each pair for more info.
**This post was a paid sponsorship with Dune London but all opinions are my own.**