#GalleryHopping
Recently I had the chance to check out an exhibition of Tetsumi Kudo's work at the Hauser & Wirth London commercial gallery.
Upon entering the space you are immediately transported to a far off destination. With plush grass covering the floor and interior fixtures you begin to wonder if you've fallen down the rabbit hole or arrived at a long lost Dior by Raf Simons set.
Acid tones stand out amongst the work as well as oversized dice... and it was beginning to look like a caricature of a hallucinogen induced festival... until you get a little closer....
the hazy garden vibe that permeates the room quickly lifts and you realize you are standing in front of appendages and assemblages. Grotesque and gory... the sit inside plexi vessels like specimens waiting to be hatched. Some of the sci-fi looking experiments appear to be sprouting flora and from those flora seem to be sprouting... penises!?
disembodied penis that ooze secretions sit amongst heads and other organs while elsewhere spores and mould grow inside boxes.
The scene quickly changed from Alice in Wonderland at a festival ... to post-apocalyptic peen-fest!
But before you dismiss this as another episode of "modern - art" aimed to shock... take a look at the liner notes. The work was inspired by impotence following the nuclear war, and the concept of combining man and machine in post-war Japan and France.
The work shown here was created over a period of nine years (1963-1972) and is also a commentary on consumer excess, pollution, and individualistic tendencies - things that are just as relevant (if not more) today.
The idea of a politically charged statement that was also aesthetically pleasing was light years ahead of it's time - and Tetsumi Kudo set the tone for generations of sculpture and performance based artists to follow in his provocative footsteps.
It's wild to think that work this contemporary (both in commentary & aesthetic) was created over 25 years before I was even born.
Images to follow warning NSFW!
The exhibit is on until Nov 21st, so get moving! One of the wonderful things about London is that there are always amazing exhibitions popping up - but you've got to act fast. Just yesterday I left on my lunch break to check out a photography exhibit down the street only to find it'd been boarded up .... but fear not a vinyl reading "Juergen Teller" was in its place with an exhibition of his photos soon to follow.
for more details, bio and permanent collections on Tetsumi Kudo click here ..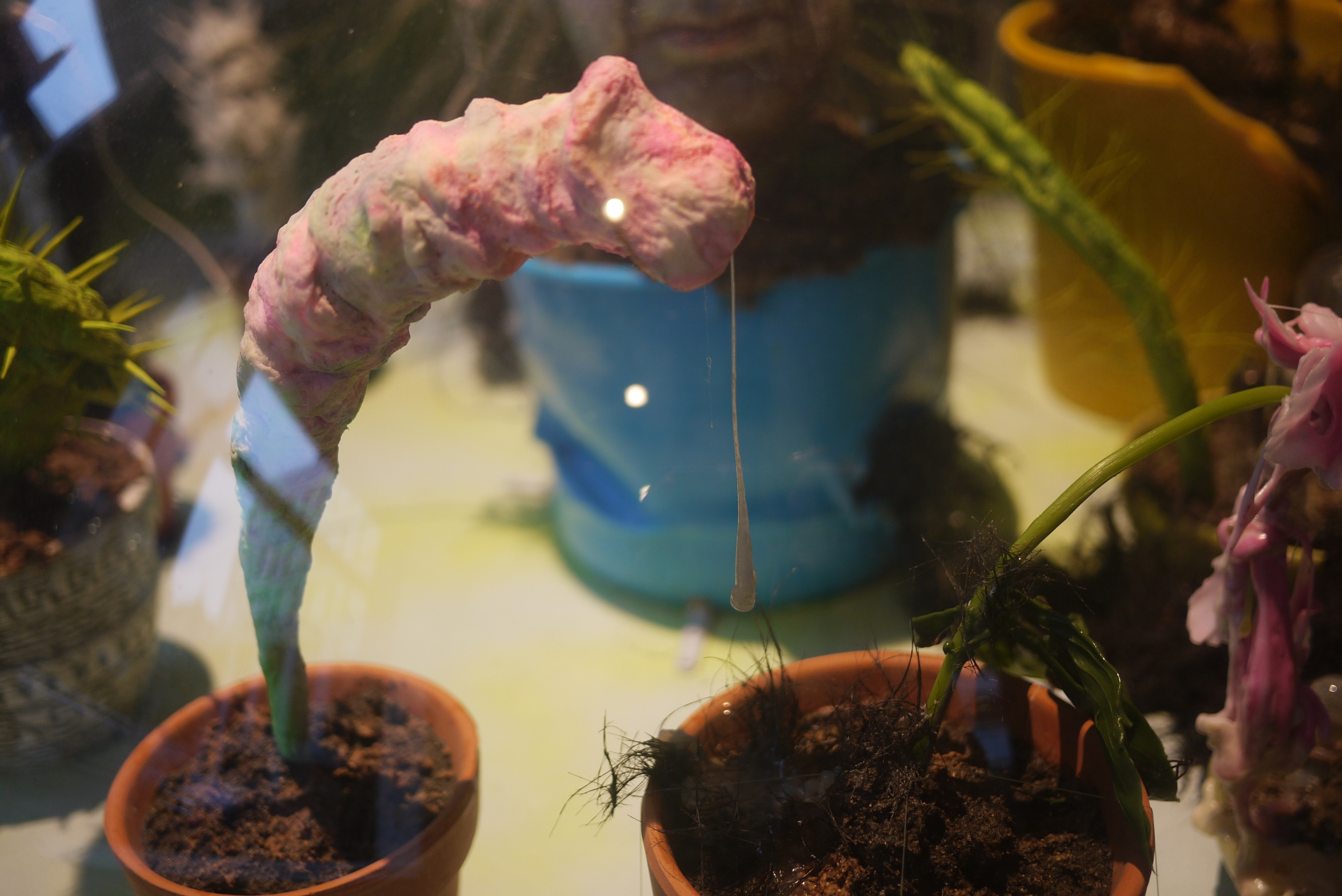 All images by Tyler Kenny